The most recent volume of the Alma Mater series has been published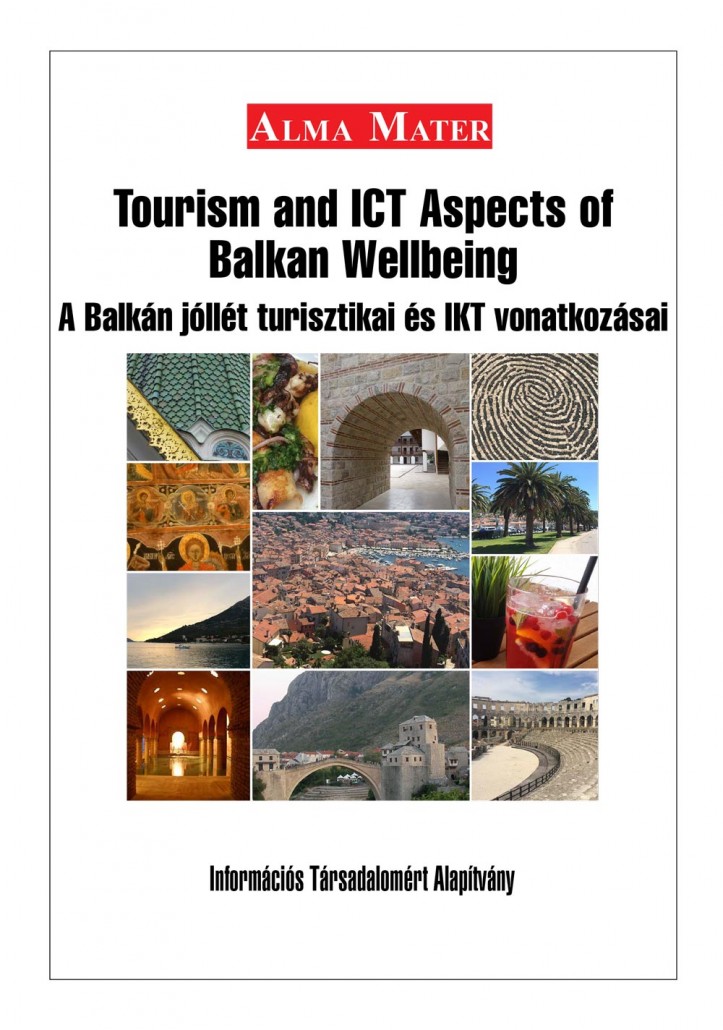 The most recent volume of the Alma Mater series has been published with the title "Tourism and ICT Aspects of Balkan Wellbeing – a Balkán jóllét turisztikai és IKT vonatkozásai"
The book provides us with a general overview on the touristic and ICT concerns of the Balkan wellbeing. The book can be ordered under the Publications point of the menu.
Since 2001, the Alma Mater series has been a primary Hungarian scientific publication forum for information and knowledge management, besides – because of the interrelation of scientific areas and by the opportunity of cross competences present in the workshops – having also rightly gained attention in international professional communities as a book series of scientific studies.
The present volume – in the course of our thematic publications – is a summary of the most recent regional well-being researches carried out in the widely interpreted Balkan area from the aspects of tourism and the info-communicational technologies.
https://infota.org/wp-content/uploads/2015/02/bejegyzes_logo_ita.jpg
268
268
portal_admin
https://infota.org/wp-content/uploads/2015/02/ita_logo_268_zöld.png
portal_admin
2015-10-30 17:12:59
2015-11-09 15:55:10
The most recent volume of the Alma Mater series has been published